Description
Pharmalab Vertical Drum Autoclave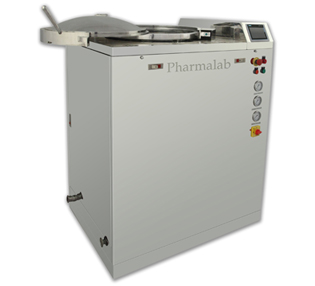 With increase in awareness & importance of sterility besides the demand for compact, comprehensive and ergonomic autoclave, we at Pharmalab have designed wide range of automatic Vertical Drum Autoclave. Our vertical drum autoclave has been engineered to meet the stringent manufacturing standards, like cGMP and EN285 being followed by the Pharmaceutical & Bio-tech industries. Pharmalab believes in "Total Quality" and "Total Customer Satisfaction", hence manufacturing is in accordance ISO 9001 guidelines. Equipment are supplied with exhaustive documentation (including DQ,OQ, IQ), which enables customer to meet the above standards.
Certification, Guideline & Standards
Vertical Autoclaves have a wide range of applications. It can be used in Hospitals, Pathology labs, Pharmaceutical laboratories, Academic Institutions etc. Typical application is sterilization of:
Vertical Autoclaves Operates Different Sterilization Cycle
Trust Me! We are Engineers
We are committed to be your brain, eye and heart designing and bring the projects and products with our experience in the industry.