Description

Sifting is an essential step in ensuring the quality, efficiency and reproducibility of a final product. The Gansons Sifter enables the efficient removal of extraneous foreign matter, oversized particles, agglomerates or fines generated during processing to precisely produce a high quality product of desired particle size ranges.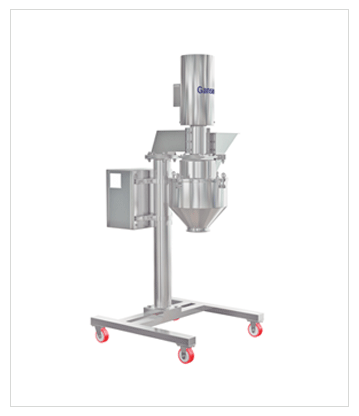 The robust design minimizes chances of metal shredding and product contamination.
Quick and simple disassembly and reassembly coupled with easy accessibility to all exposed parts, corners and crevices, make the Gansons Sifter well-suited to cleaning procedures in use today. The resultant thorough cleaning and its validation, mitigates the risk of cross-contamination, which is a constant cause of concern during processing.
Amplitude of gyratory vibration adjustable to suit processing needs Lower energy consumption compared to reciprocating vibratory systems Option of explosion/flame proof construction. A wide range of screen sizes are available to serve all applications.
Trust Me! We are Engineers
We are committed to be your brain, eye and heart designing and bring the projects and products with our experience in the industry.