Description
Parenterals Plants (Large Volume)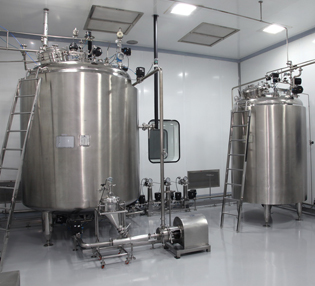 We offer you highly qualified technical services in every aspect to meet the highest criteria of sterility in minute design as well as all the required specifications with innovative and efficient process technology for Parenterals applications in complete compliance with WHO, USFDA and MHRA regulations. The equipments are designed as per ASME guidelines.
Our range of expertise starts from Designing, Developing, Manufacturing in strict cGMP compliance, carrying out FATs, supplying and supervising site erection with the execution of sterile piping and Automation System for the latest high quality LVP Process Plants with all the required qualification documents.
The Automation System is designed as per GAMP, 21 CFR Part 11 compliant (Optional)
Trust Me! We are Engineers
We are committed to be your brain, eye and heart designing and bring the projects and products with our experience in the industry.